As a race, we have a lot to learn, and a lot to forget. The brainwashing and limiting beliefs will fall by the wayside as we absorb new ideas in science, mathematics, history, philosophy, religion, spirituality, medicine, and every topic under the sun.
We have obtained much from off-planet races, and most of it has probably not reached the public but we have been allowed a few morsels of new technology when it has served the controllers.
Over the years there were transistors, microchips, fiber optics, Lexan (bullet-proof "glass"), Kevlar and other products. Microwaves, touch-screens, lasers and high-tech weapons have found their way into our lives; some for good, some for ill. It seems most things that can be a gift can also be weaponized.
A technology that is still in its infancy by most Earthly standards is having remarkable results for healing Humans. It may have a way to go to be fully understood, but if it works, why not implement it? There is much healing to be done on this planet.
I know people who have had sessions in Tachyon Chambers and their experience was quite remarkable according to them; perhaps otherworldly and an inner journey of sorts. It's probable that each of us may experience it uniquely since it works on our energy body which then affects us in the physical, if I understand the concept.
Imminently we will forget that we had to undergo surgeries, drug therapy, and other horrific and invasive treatments to heal our physical or etheric bodies and minds. We'll get energetic tuneups from time to time and be fully harmonized and humming along  nicely.
Prepare for Change shared this article about Tachyon Chambers on March 16, 2018 for our enjoyment and education. You'll also find a list of all the installed Tachyon Chambers across the planet in the article, should you wish to embark on a healing journey of your own.  ~ CB
Source of the rainbow irridescent cloud image above: 2012 Portal
---
Tachyon Chambers: A New Way to Heal
The Pleiadians and other cosmic civilizations of Light use subatomic particles called tachyons as a basic source of energy: as hyperdrive energy source for their spaceships by creating hyperspace wormholes, for healing, information transmission and for other purposes. And now there are tachyon chambers in North America, Europe and Asia that will help us heal body, mind and spirit.
Tachyons Are From Higher Dimensions
A "tachyon belt" represents the border between the entropic and syntropic universe and it now surrounds our planet. High energy cosmic rays enter our Solar system from interstellar space and carry tachyons with them. Some of these tachyons reach the surface of our planet through a hyper-dimensional wormhole that the researchers in Europe have created with a quartz oscillator crystal aboard Genesis II spacecraft. The tachyons that have arrived through the wormhole can be utilized in the Tachyon Healing Chamber. The Phoenix Group in Europe developed the tachyon chamber with help from the Pleiadians. The tachyon chamber assists in bringing tachyons from the higher dimensions into physical matter.
What These Tiny Things Do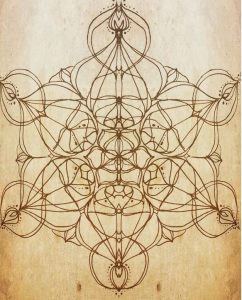 Tachyons have an extraordinary healing and harmonizing effect. Tachyons can completely harmonize all energy fields that are result of gravity, electromagnetism and weak nuclear force. Tachyon energy harmonizes and enlivens the energy matrix which shapes all matter and also our mental, emotional, etheric and physical bodies. All this greatly affects our physical health and well-being. Tachyons protect against all forms of electrosmog. A healing session inside the Tachyon chamber takes about 20 minutes and has irreversible positive effects on all aspects of our being.  The people who developed the chamber recommend five 20-minute sessions in the chamber.